Investment Technology Solutions
Effectively implement data science and cloud computing technologies to enhance the firm's business processes.
We believe that data sciences and cloud computing are altering the investment management industry and recognize that asset managers have to adapt rapidly to survive. This change represents both an opportunity and a threat, and we understand the challenges in implementing innovative technologies while balancing the firm's business-as-usual activities. We have expertise in cloud computing and data sciences, and combine that with industry experience with investment management processes.
We offer:
Data Science and Cloud – Deep understanding of cloud computing, data science, and analytics technology and its application at investment firms
Industry Expertise – Experience with prominent hedge funds, private equity firms, and relationships with solution providers and vendors
Business Processes – Understand the processes necessary for portfolio management, middle and back office processing, risk management, investor relations, and compliance
Technology Management – Develop the tactics, planning, and strategy across technology functional areas with detailed project management and reporting to stakeholders
---
Data Science and Cloud Computing across the Enterprise
Our focus is on identifying opportunities to apply data science and cloud computing to significantly improve processes throughout the organization. In addition, we offer technology-related strategic planning, process re-engineering, data integration, and implementation project support through technology and industry consultants. We focus on each business group and can provide insights and recommendations into leveraging these technologies in specific instances.


---
Investment Decision-Making and Analytics
We deliver specific predictive data analytics and tools that can be applied to the investment decision-making and other processes at the firm. We combine our investment management experience, understanding of enterprise technology and data science to deliver an integrated solution.
Data Analytics
We develop bespoke predictive tools that allow us to structure and analyze large amounts of data quickly and provide custom dashboards and visualization.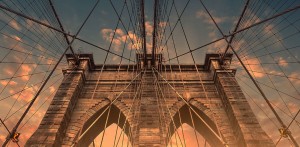 RADiENT Investment Analytics Platform
Where appropriate, we leverage RADiENT, our industry leading analytics platform to integrate risk-based investment analytics, including performance tracking, predictive valuation, and scenarios analysis.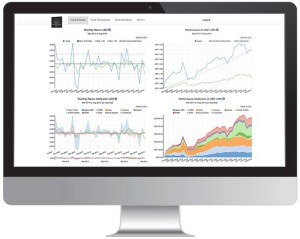 ---
Our Process
While crafting a technology adoption strategy, we focus on the business processes of each group, the overall needs of the firm, and understanding new technologies. We then translate this strategy into specific technology project goals and milestones. Once a roadmap and strategy are established, we take on specific delivery of technology and analytics components, and oversee the implementation effort across the internal team, third-party resources, and vendor solutions. We combine our subject matter and management expertise to provide detailed project management, and reporting to stakeholders and senior management.